COME BEHIND THE SCENES & FIND OUT WHERE IT ALL STARTED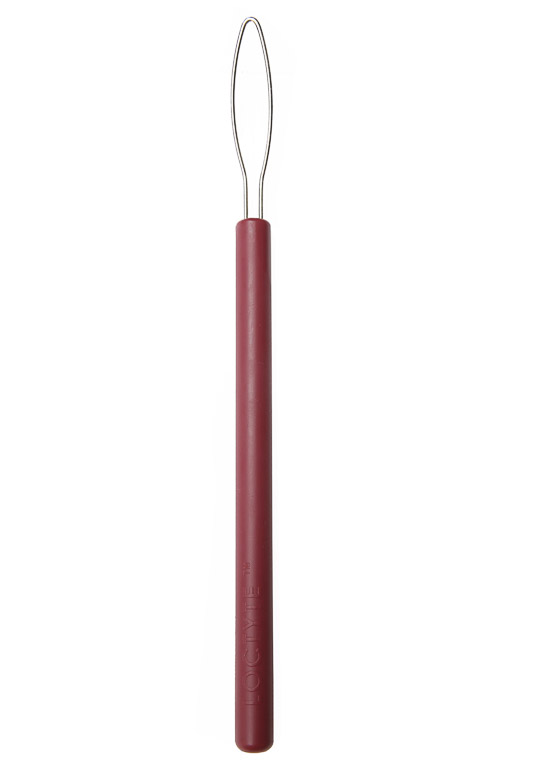 THE LOCTYTE TOOL
The LocTyte Tool
… A new professionAl tool for interlocking dreadlocks
Give your thumbs and fingers a rest with the LocTyte Tool, a professional hair tool for interlocking dreadlocks. This technique tightens up the new-growth and locks the hair permanently at the roots. Swimming and shampooing will no longer be a problem because the locs will not unravel. Say good bye to product build-up. You will no longer need lots of gels, creams, or waxes to secure the locs from unraveling. The LocTyte Tool should be used in place of all those homemade hooks, latch hooks, crochet needles, and paper clips that can cause breakage, thinning to the locs and pain to your clients.
Lajuana Dunbar
Creator & Owner
Master Beauty Expert Lajuana Dunbar is a native of Fort Wayne Indiana. At the age of 12 she started braiding hair and was very good at it. By the time she went off to college she was well known for her creative braid styles.  In 1995 Lajuana become a licensed cosmetologist and continued making a name for herself.
After finishing her B.S. in Exercise Science at I.U. Lajuana moved south and studied the art of make-up at Joe Blasco's Makeup School in Orlando Florida.  Several years later Lajuana moved back to the Midwest, where she opened Positive Touch Salon. When the trends started changing, "dreadlocks" or " locs" as she calls them, started becoming very popular. She noticed a lack of tools needed for interlocking locs. This is when she first started creating her own tool. In 2009 The LocTyte Tool was born.
Lajuana has traveled around the country to multiple hair shows introducing the Loctyte tool to many stylists. Since then she has continued to build a large group of clients and stylist who love and use the LocTyte Tool. Lajuana  loves mentoring, teaching, and consulting upcoming stylist. She plans to further expand her brand by developing tools and products that not only promote healthier hair but also create easier methods and techniques that will help hair stylist achieve their goals.
MASTER STYLIST

100%

INNOVATOR

85%

MAKE-UP ARTIST

90%

EDUCATOR

95%